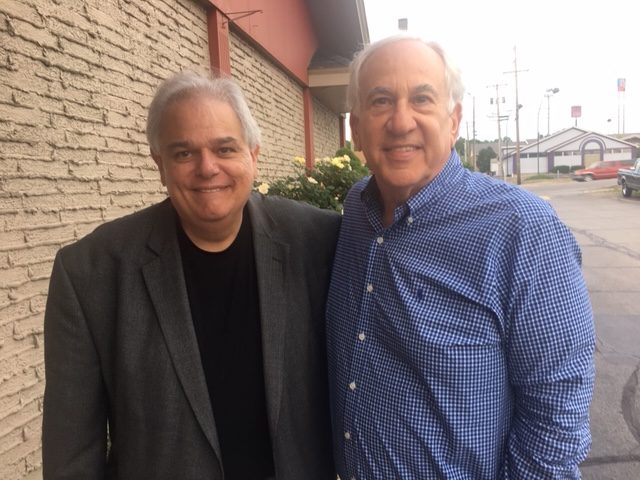 David Castlegrant received his undergraduate degree (B.A. Ed.) from William Paterson College of New Jersey and his graduate degree (M.S. Administration) from Central Michigan University.
David has had extensive work experience as an executive manager, educator, and business consultant.
For the first 20 years of his business career, David was an executive operations manager for Consumers Distributing Co., Ltd., a major North American retail organization and Foland's, Inc., a Detroit based retail company. Mr. Castlegrant held full P&L responsibility for all stores as well as participating in the daily operation of the corporation.
In 1992, he founded David Castlegrant & Associates, a management and marketing consulting firm specializing in family owned businesses. He has acted as a consultant to over 80 profit and non-profit organizations in the US, Canada, Great Britain and Russia on such issues as ISO9000:2000 implementation, market research, job description design, policy deployment, employee training and development, recruitment and placement, organization development and facilitation of focus groups, financial analysis, mergers & acquisitions, marketing plans, and new business start-up.
He retired as  Chair of the Marketing and Management Department in 2014. David has designed and taught classes in Entrepreneurship, Organizational Behavior, International Business, Marketing, and Quality Management. David currently teaches at Cleary University and Siena Heights University as an adjunct instructor.
David is a Certified Quality Manager, Certified Quality Auditor, and a Certified Professional Marketer
Martin Cohen has extensive business experience in the Retail and Entertainment fields. In addition to
strong experience in administration, marketing, human resources and business operations, ha has
demonstrated ability to promote Education and Civic Leadership in the Mahoning Valley of Ohio.
With over forty years of experience owning and operating Mickey's Army Navy Store, a flagship retail
store in downtown Warren, Ohio, Martin gained a vast knowledge of organizational leadership,
marketing, strategic planning, performance measurement, human resources, payroll, bookkeeping, e-
commerce, and daily store operations.
He is also the Co-founder of Sunrise Entertainment, Warren, Ohio and has over ten years of experience
in the regional entertainment industry, promoting cultural events in the Mahoning Valley, under "River
Rock at the Amp" at Warren's Community Amphitheater and "Back At The Pack" events at Packard
Music Hall.
Martin is the Past President of Warren Chamber of Commerce, Member of Leadership
Warren/Youngstown, Member of The Boy Scouts of the Western Reserve Council, Member of American
Red Cross Board of Directors, Past Chairman of the Trumbull County Board of Mental Health, President
(two terms) of Warren Lions Club, Melvin E. Jones Fellow, Member of Trumbull 100, Member of The
Buckeye Club, Member of HMHP Finance Committee, and Member of Kent State Advisory Board
(Emeritus)
Martin is a graduate of The Ohio State University, with a Bachelor of Science in Business and Education.